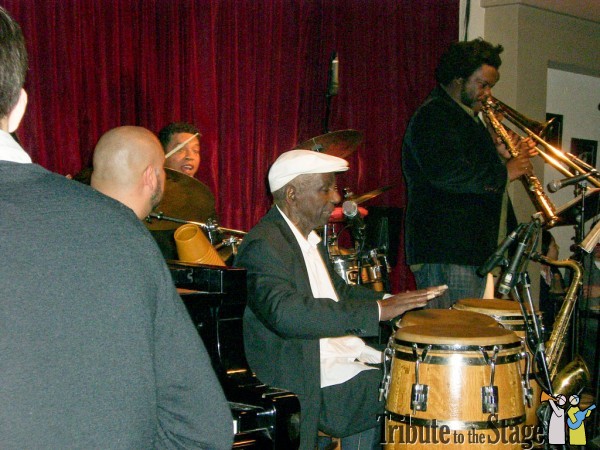 Known as the "Master of the Bata Drum", Francisco Aguabella was a legend in his own time. We take a moment to pay tribute to this amazing conguero and bata artist who passed away from a cancer-related illness on May 7, 2010.  These pictures were taken in one of his last performances at Steamer's Cafe in Fullerton. The pictures were few, and never posted, due to the venue's request to stop taking additional photographs. At the time of this performance, March 13, 2010, I left thinking I would have to catch Aguabella at another time where I could truly enjoy his performance. That time never came. It was an honor to see a genius on stage, doing what he did best…even if it was briefly.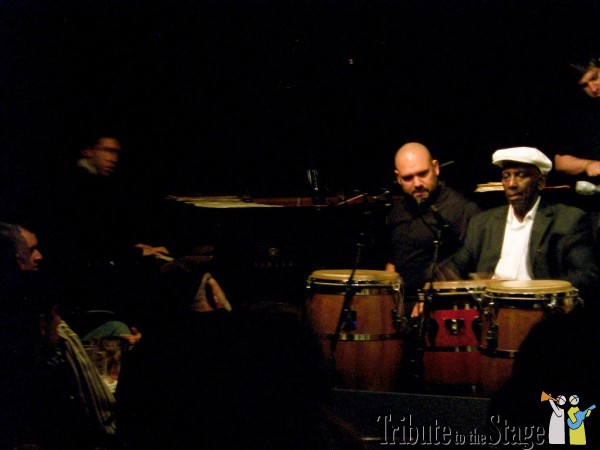 Francisco Aguabella was born in Cuba and left in the 1950's to begin his career as a percussionist. He had recieved various awards and performed with numerous artists such as Tito Puente, Mongo Santamaria, Frank Sinatra, Eddie Palmieri and many more. He lived in Los Angeles where he taught afro-drumming at the University of California Los Angeles.
We've lost another great musician, but his talent will live forever in those that he taught, in those that were privledged to see him perform and in the music he has left for us.