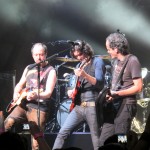 By Henry on October 29, 2011
Caifanes made a successful return to the stage and sold out two consecutive nights at the Nokia Theater in Los Angeles. This group has been around for many years and their fan base is just as strong as ever. Their repertoire of songs bring back many good memories to their fans which is why many […]
Posted in Event Gallery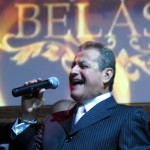 By Henry on October 17, 2011
Salsa legend Ismael Miranda performed his greatest salsa hits at one of LA's best venues The Belasco. Miranda gave his fans a great performance and kept them dancing all night long. The Belasco, a newly remodeled venue was the perfect location for this event. With ample dance space and great sound this was a night […]
Posted in Event Gallery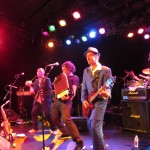 By Henry on September 8, 2011
A night of Reggae, Roots, Ska, and Salsa filled the stage on this night at The Roxy. Quinto Sol, a Los Angeles favorite, with a mix of reggae and latin beats, B-Side Players from San Diego brought a high dose of latin-reggae-cumbia. Headliner Sargento Garcia brought his repertoire of reggae, salsa, ska, cumbia – what […]
Posted in Event Gallery
By Henry on August 29, 2011
A cozy venue tucked in the city of Hollywood was a great place to hear Manny Silvera and The Latin Trio. On this night the trio performed a great set filled with classic salsa and latin jazz songs. The trio, headed by Manny Silvera, quickly created a lively ambiance and got the crowd moving with […]
Posted in Event Gallery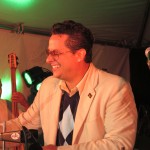 By Henry on August 1, 2011
The city of Marina Del Rey continues a great series of free concerts, and on this night Tito Puente Jr. brought a high-energy set to the stage. Accompanied by some of L.A.'s best musicians, headed by Johnny Polanco, the night was a non-stop dance party for all ages.
Posted in Event Gallery | 1 Response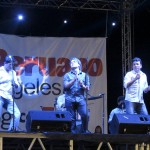 By Henry on August 1, 2011
On this all-day Peruvian Festival,  people from many nationalities joined as one and celebrated the Peruvian independence day with great music, dancing and of course Peruvian food. The warm afternoon began with a pageantry, followed by some cultural dances and a late afternoon filled with great musical acts.
Posted in Event Gallery