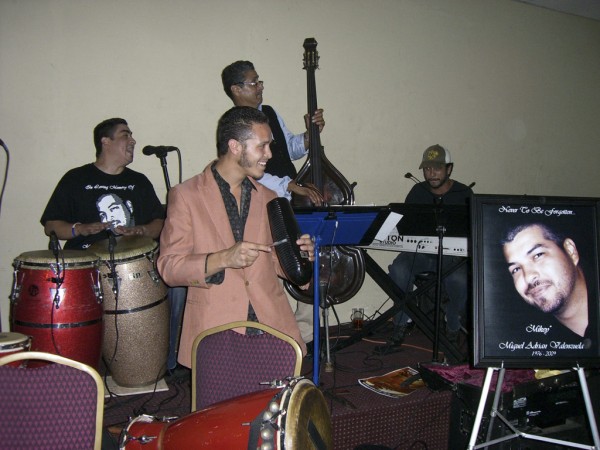 It was a tragic occasion that brought us together on September 27th at the Paloma Room in Montebello, but it was a celebration of the life of Miguel Adrian Valenzuela. A community of musicians pulled together in this fundraising event, in an effort to assist a family through a difficult time.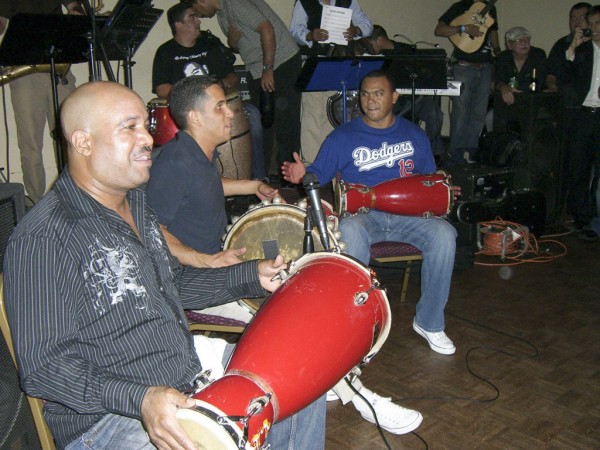 Musicians from bands such as Kotolan, Bombachante and Latin Sol (to name a few) all united as supporters and performers. So many musicians showed up in fact, that not everyone got to take the stage. The paloma room graciously hosted the event, providing enough room for eating, drinking and dancing into late Sunday night. The peak of the evening most definitely had to go to the 18-piece jam session that fortunately I bared witness too. It was beyond amazing. Joey de Leon was hypnotic with his conga skills that kept us all entranced with his solo performance.
The Paloma Room was filled with the warmth of love for the loss of a young man, and the vibrance of life.