Archives by date
You are browsing the site archives by date.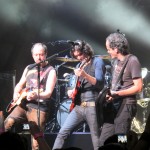 By Henry on October 29, 2011
Caifanes made a successful return to the stage and sold out two consecutive nights at the Nokia Theater in Los Angeles. This group has been around for many years and their fan base is just as strong as ever. Their repertoire of songs bring back many good memories to their fans which is why many […]
Posted in Event Gallery
By Henry on October 27, 2011
Quinto Sol at House of Blues in Anaheim on Wednesday, November 2, 2011. Doors open at 7:00PM, show starts at 8:00 PM.
Posted in Calendar | 1 Response
By Henry on October 27, 2011
Tito Rojas El Gallo Salsero
Posted in Calendar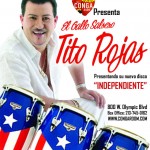 By Henry on October 27, 2011
Posted in Calendar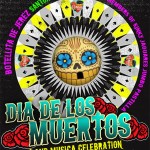 By Henry on October 27, 2011
Botellita De Jerez Dopamina (Featuring Members of Kinky,Jumbo, Jaguares and Pastilla.)
Posted in Calendar
By Henry on October 27, 2011
Babasonicos 8:00 PM PDT (7:00 PM Doors) Galaxy Concert Theatre 3503 South Harbor Boulevard Santa Ana, CA 92704
Posted in Calendar