Archives by date
You are browsing the site archives by date.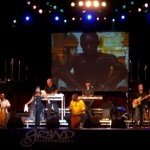 By Sonia on July 30, 2009
Usually when I'm not the one driving to a location, I tune out enjoy the view, take a nap, or savor the delights that might await me at my destination. Such was the case when I arrived at the California Plaza in downtown Los Angeles.
Posted in Event Gallery | 1 Response
By Henry on July 30, 2009
Bombachante will perform live at the Smith Park in Pico Rivera 5:00-7:00pm Free Smith Park 6016 Rosemead Blvd. Pico Rivera, CA 90660 Contact: Juliean Martinez 562-801-4300
Posted in Calendar
By Sonia on July 29, 2009
423 SHORELINE VILLAGE DR. LONG BEACH, CA 90802 To RSVP text  323 273 4988 8:00-1:00 a.m Featuring: * BRWN BFLO *DJ SKRIPT * PACHAMAMA
Posted in Calendar
By Sonia on July 29, 2009
The Minx 300 Harvey Dr Glendale, CA 91206-4100 (818) 242-9191 www.minx-la.com Doors open 9:30 p.m
Posted in Calendar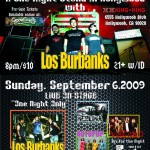 By Sonia on July 29, 2009
Featuring: Los Burbanks Velorio Neblina Autopop 10:00 p.m
Posted in Calendar
By Sonia on July 29, 2009
7308 Coldwater Canyon North Hollywood, CA Afro-peruvian group, with dance class beginning at 7:00 p.m Food, drinks, crafts, drum circles and expo For more information contact: listenrecovery.com or 818.982.0461
Posted in Calendar