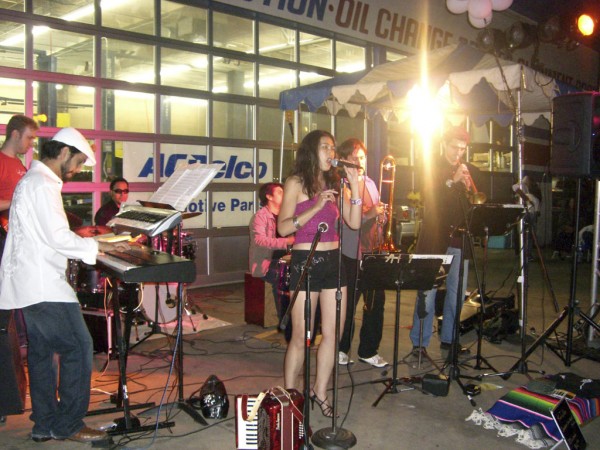 "We're going to take you on a little world tour…" smiled Junko Seki, Japanese born vocalist of Kotolan at the Eagle Rock Festival this year.  We first encountered Kotolan at Eagle Rock 2008. I was instantly impressed with their creative arrangements. Kotolan is one of the few Los Angeles based ensembles that truly encompasses world music. Junko, stemming from a Mariachi band years ago, which has inspired this group of artists to incorporate traditional Mexican music and adapt it with a Latin Jazz twist in some of their songs.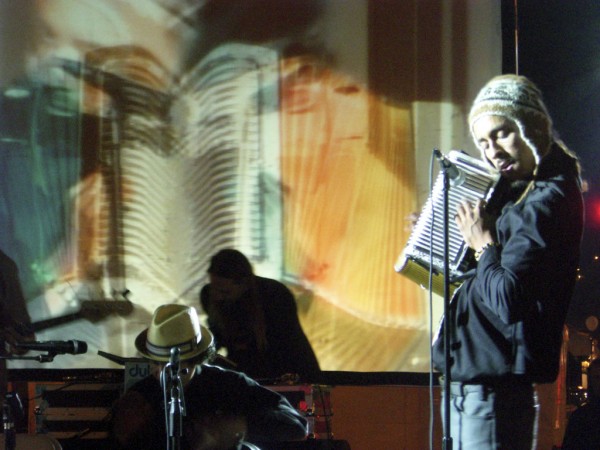 We had the opportunity to check out one of other favorite local bands that night-Buyepongo. They rocked the Global Stage with their classic Colombian-style cumbias. Before beginning they asked the crowd to clear the chairs and make room for some dancing. And danced we did. The sweet sounds of the accordions filled the streets of Eagle Rock as people migrated towards the lively crowd.
Unlike last year's rainy evening, the weather fairy heard us this year and brought forth terrific weather. We enjoyed so many great performances around every corner. Boasting sixteen amazing stages, we just couldn't get enough.
More Info:
Kotolán website
Buyepongo website