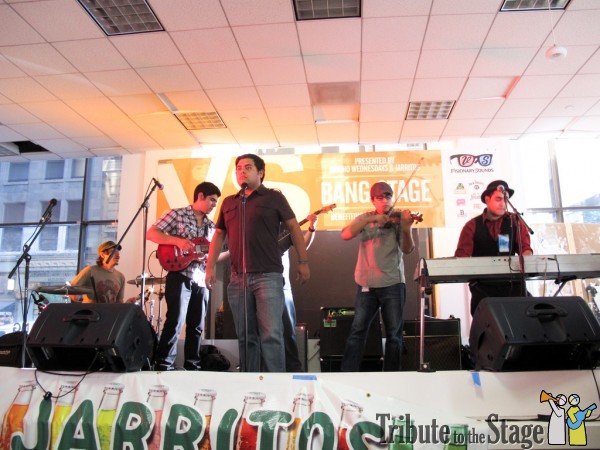 Visionary Sounds was a brilliantly eclectic showcase of Latin music placed against the stunning backdrop of downtown Los Angeles. The two venues for music (La Cita and Bang Art Gallery) being a 2 block walk from each other made for an interesting transition between acts. With a refresher stop half way in between filled with vendors of clothes, jewelry, smiling ladies passing out tasty flavors of Jarritos and an overwhelming choice of lunch trucks to choose from.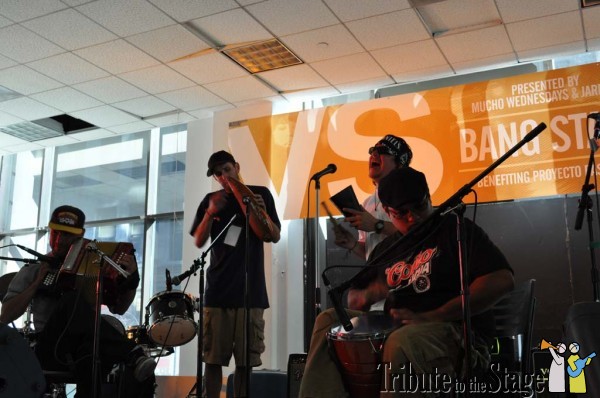 The artists came from all over and delivered great music to dance and rock out to. Some carrying political messages others only wanting the crowd to dance, drink and enjoy life. Very Be Careful (a local favorite) came strong as always with great cumbia beats. Getting the crowd to move and dance. By the end of their set they were dedicating all their songs to the ladies. La Ballena de Jonas brought a strong set with a self described sound as "Folclor del mundo" with a stong violist and solid vocals.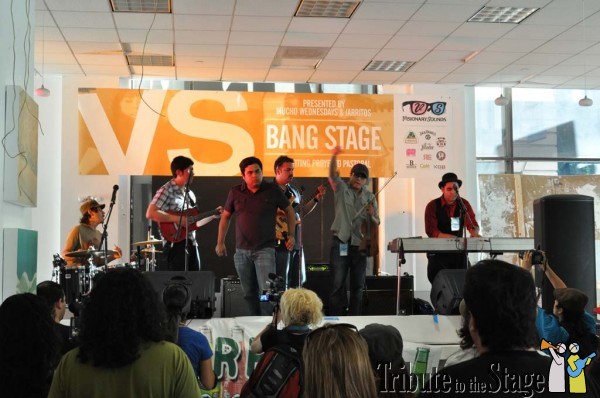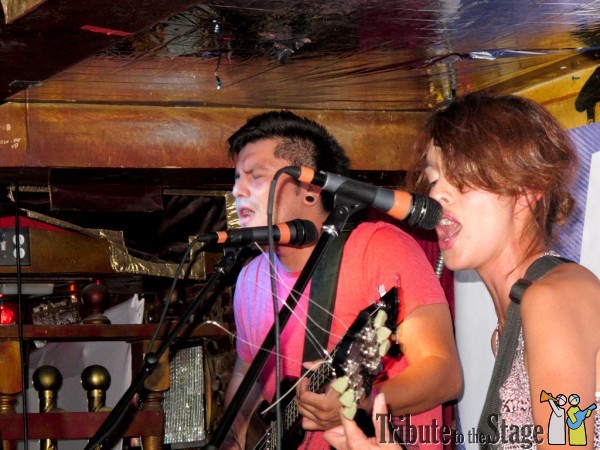 Later at La Cita – Los Hollywood rocked hard. Coming direct from San Diego they shared some great music with a drummer playing hard in the background and a powerful lead singer.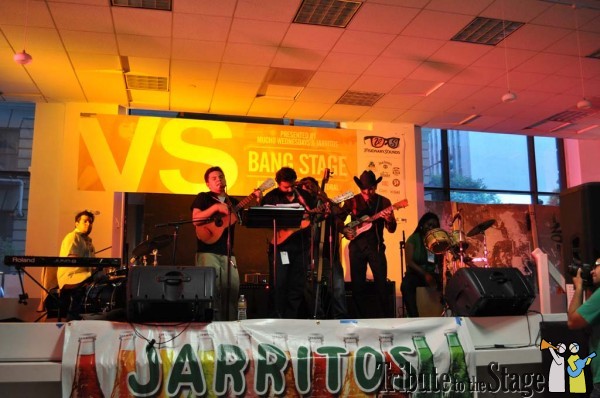 Chicano Son brought some beautiful son rhythms to the Bang art Gallery. With a beautiful song dedicated to Ruben Salazar.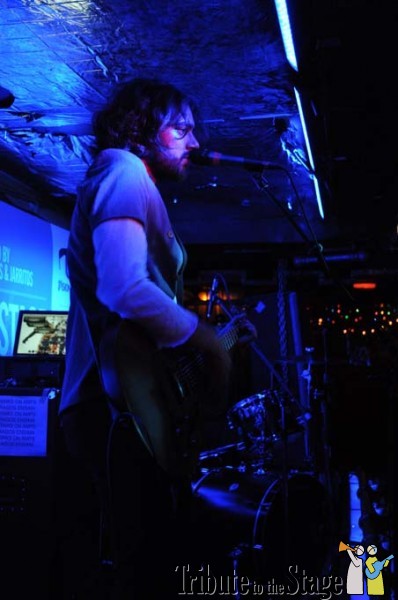 Orlando showed off some great talent with his mellow music in the cavernous La Cita.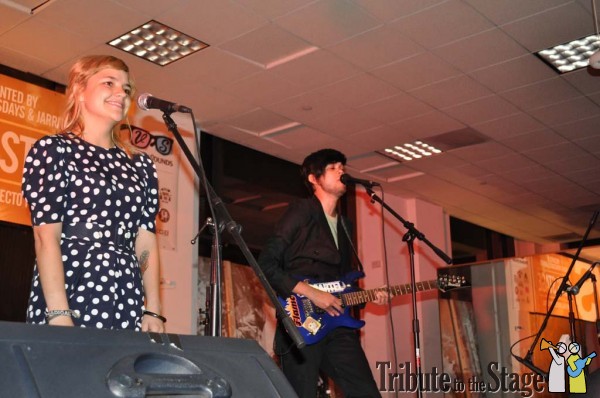 Back at The Bang Art Gallery Juan Cholo was rocking out with their new age rock. As the city lights were coming on for the dark of the night.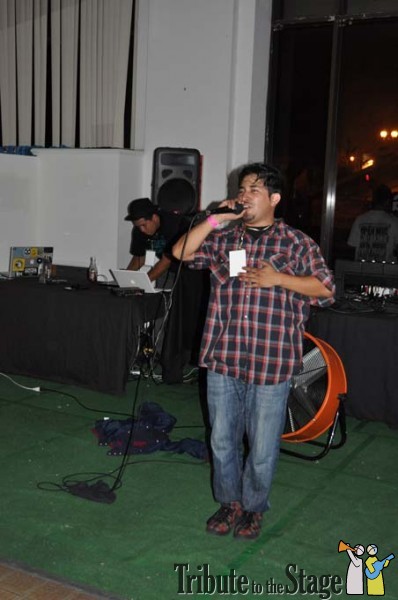 Mex Tape was busting a strong flow with just a DJ and a microphone.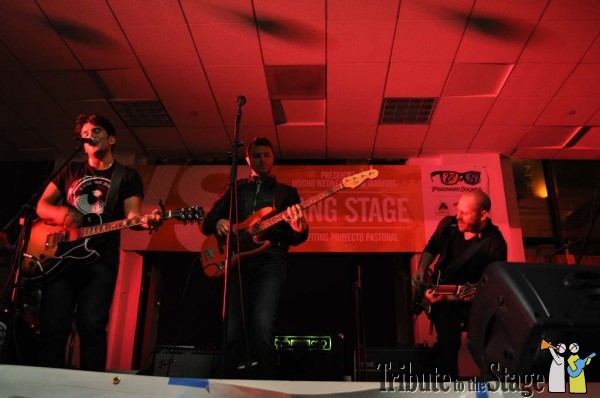 Gustavo Galindo played a great set filled with an amazing Killers cover only to be followed by strong guitar lead beats.
The day was long… I missed the main headliners. My apologies as the night came on a friends birthday at salsa club was calling to me.
I anticipate an even greater turn out of bands and spectators next year as this was a great event for an end of summer Saturday.