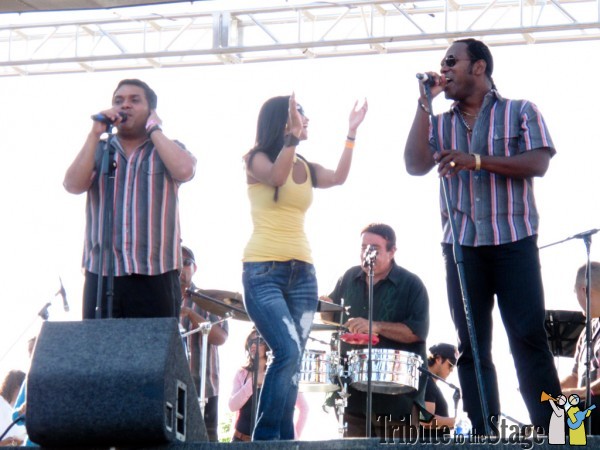 Viva Colombia! Pico Rivera exploded with Colombian pride on July 18th at the Pico Rivera Sports Arena. The twelve-hour long festival featured vallenato bands, cumbia villera with Cano 22, dance performances, The Latin Brothers straight from Colombia with Fruko and Los Hermanos Lebron from Puerto Rico. Despite the high temperatures that day, the stands, the cabanas, the food stands were flooded with thousands of people out to celebrate Colombia's bicentennial of independence.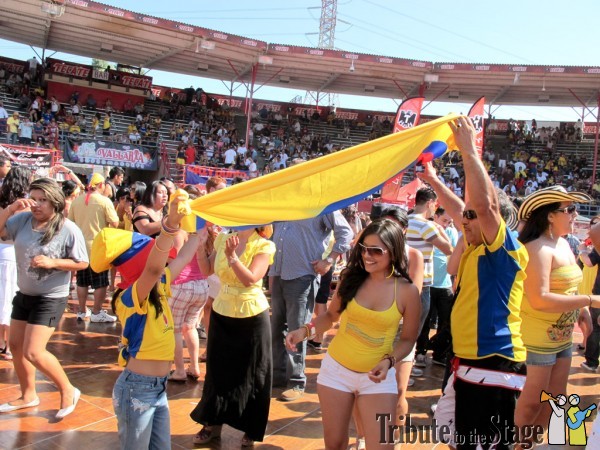 Festival goers were not only entertained by performers on the main stage, but also bumped and grinded to the electronic sounds of stage two with some of the hottest DJs of Southern California. The grounds of the sports arena was filled with Latin American cuisine from not only Colombia, but we had delishes dishes from Mexico, Peru and Puerto Rico as well.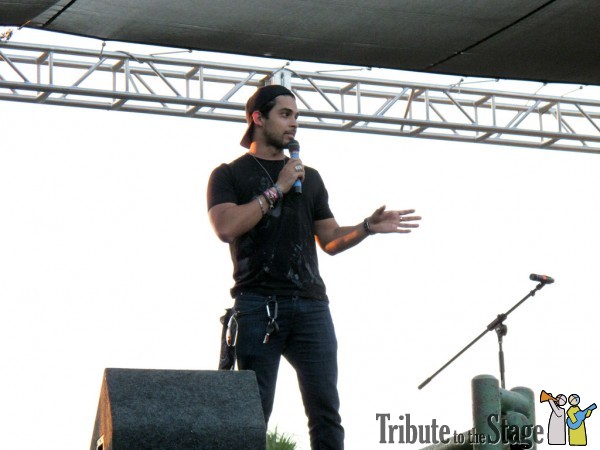 We were pleasantly surprised to see unexpected guests such as Fruko and Wilmer Valderrama take the stage and entertain the riled up crowd. Fruko joined the Latin Brothers while they played most of their fans' favorite hits.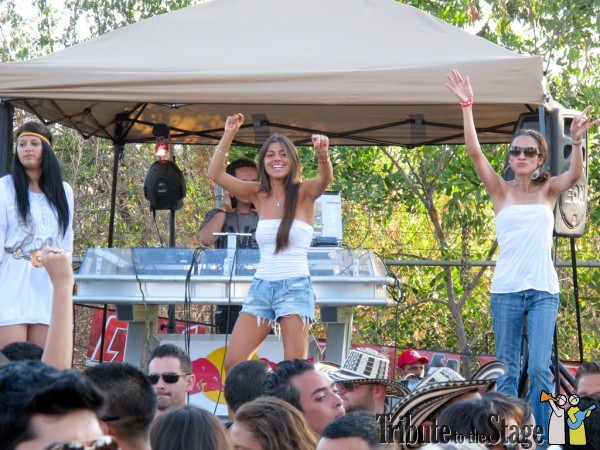 We danced cumbia, salsa, electronica until the sun set. Hermanos Lebron finally came out in front of the restless salsa enthusiasts and although "La Temperatura" had already gone down for the day, they still stirred up the heat as night fell across the arena and the crowd's energy as they performed "Salsa y Control".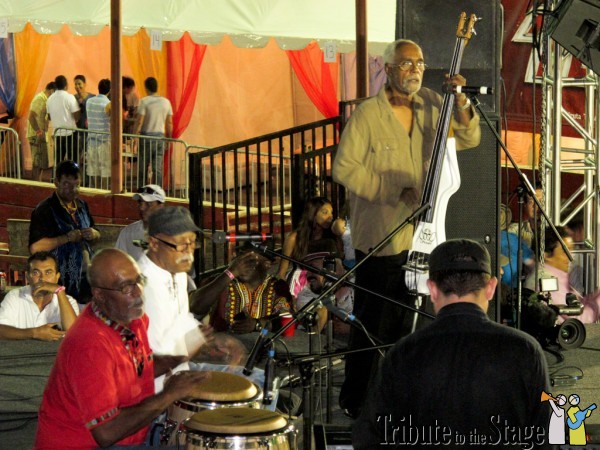 As the day came to an end with full bellies and suntanned bodies we looked forward to yet two more festivals to close out the summer….