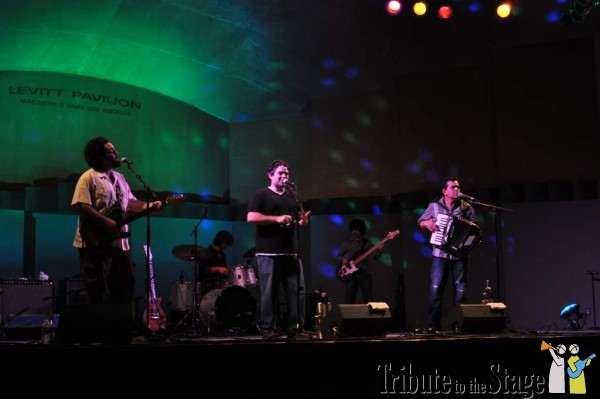 Charanga Cakewalk opened with invitingly danceable Latin beats on a cool summer night in MacArthur Park. As the sun set the crowd grew as more people began to trickle in and enjoy the great music coming from the stage. Some hanging out in lawn chairs others taking a seat on the bare grass. After urging the crowd to dance and enjoy the music the band had some small groups of dancers start to form throughout the crowd. As the night carried on more people began to dance and fully enjoy the music.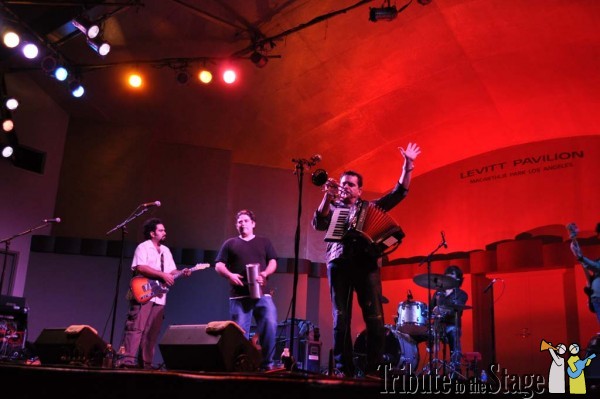 The full music set was filled with cumbia, merengue and tejano rhythms. The music easily kept the crowd's attention and feet moving with various trumpet solos and catchy hooks such as "No Soy Feliz". The Latin rhythms were the right mix for a cool summer evening in the middle of Los Angeles.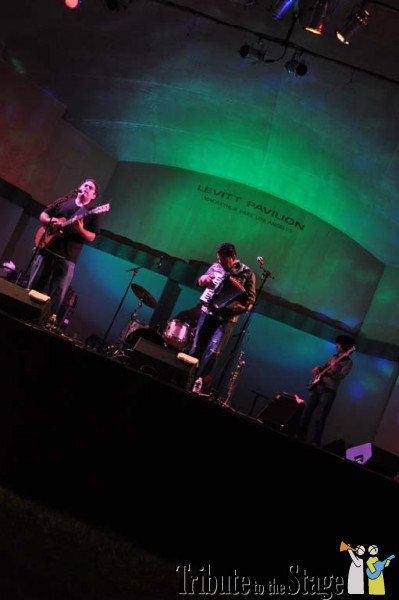 The visiting artists from Austin, Texas played a great set with many songs from their new album Chicano Zen. This was a great show for Latin Night at the Levitt Pavilion Macarthur Park. After closing statements by the announcers the group returned to the stage for an encore at the urging of the crowd. Some of the crowd was still shouting "otra" after the encore song had ended.