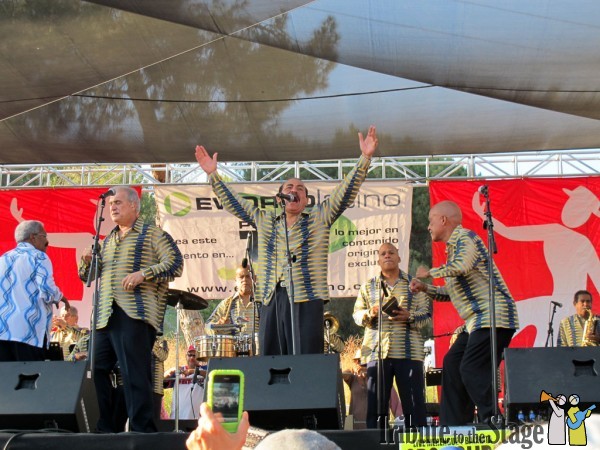 "Si te quieres divertir con encanto y con primor…solo tienes que vivir un verano en Nueva York!" Bonelli Park exploded with Puerto Rican pride. The California sun burned down on thousands of fans that came out to celebrate Dia de San Juan in San Dimas and welcomed El Gran Combo de Puerto Rico, the kings of Salsa Boricua!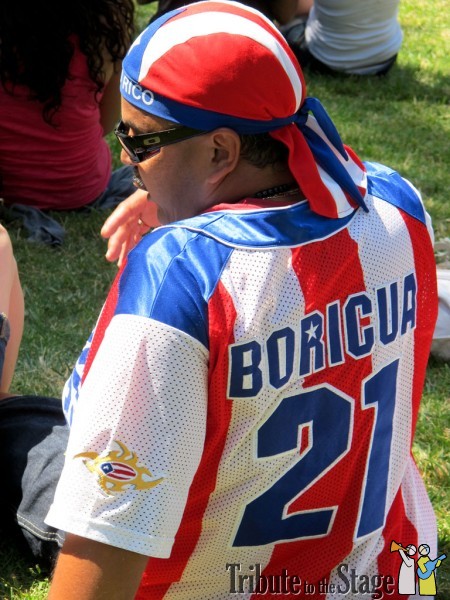 We drank parcha, ate arroz con gandules, empanadas, pastelitos, papa rellena and savored every crumb. El Gran Combo played all of our favorites, trying to listen to the screaming fans as they yelled out their requests. Gozamos with classics like Timbalero, Un Verano En Nueva York, La Chinita and premiered new songs like Sin Salsa No Hay Paraiso from their latest album.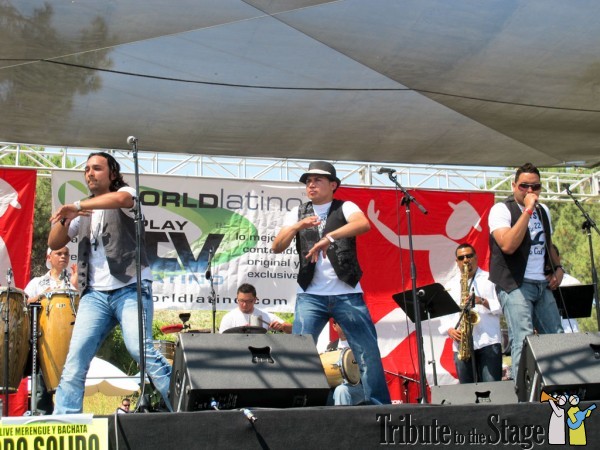 El Gran Combo was the headliner of this event, but before they took the stage we had a few bands that pumped up the crowd for the main act such as Estrellas del Son, La Bomba Mix and Orquesta Borinquen. Que sabroso merengue me heche con los chicos de Bomba Mix. The fast merengue tunes they played made me sweat more than the blazing summer sun that hung overhead.
Congrats to Fiestalegre Promotions for putting together a fantastic event. Orgullo Boricua represented in Southern California!!