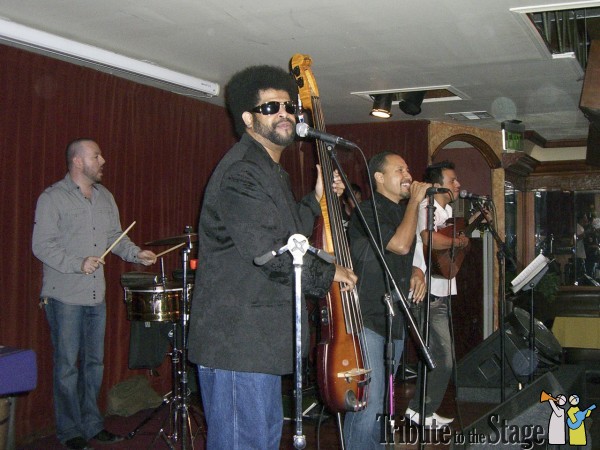 Mama Juana's is one of my favorite places for many reasons. The dance floor boasts perfect hardwood, bartenders have enlightened me with fantastic Cosmos, and bands that play here are like no other. I make the drive to Studio City for those reasons. It's one of the few places I can get my fix for Zak Astor, Bombachante, and Kotolan. On January 6th, I made my visit especially a band that I've been waiting to check out for some time now, Latin Sol.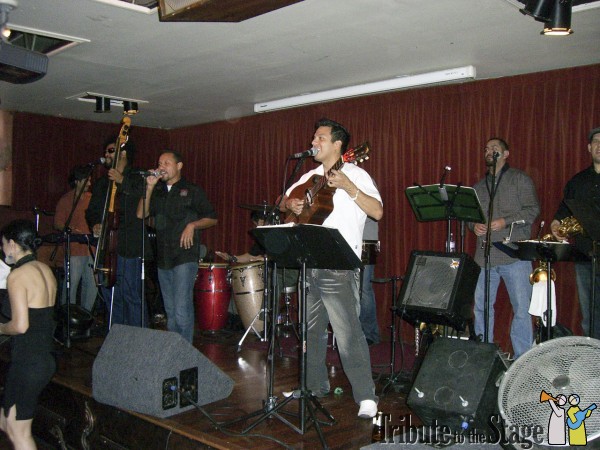 I was pleasantly surprised to see so many of my local favorite musicians playing with Latin Sol that night. Otto Granillo on Trombone, Ernest Valenzuela on congas, Sam Robles on Sax, Angelo Salazar on El Tres, and many others that surely I will get to know and continue to see throughout the Los Angeles music scene.
Latin Sol played hard Salsa all night long, giving a Salseros and their dancing shoes a complete night of satisfying Rumba. For those of us, that dig the Cumbia beats, they gave us our fair share of that too. My hips, my legs, my twirling feet haven't been this happy in weeks. Thank you guys for a fantastic night!
For a preview of their music and other info check out their site
www.myspace.com/latinsol4