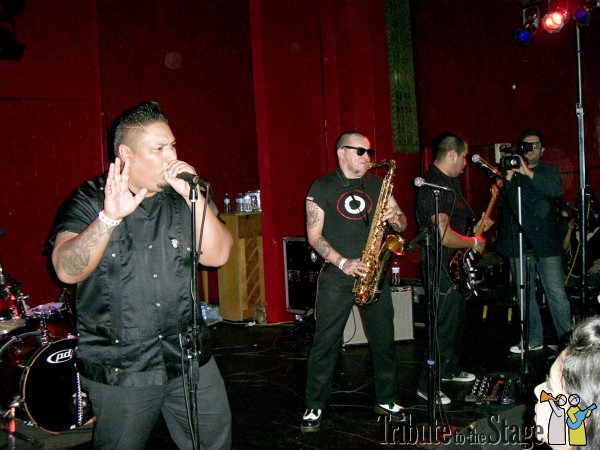 It was the long awaited Skandalo Nacional 2 festival, presented by Pure Underground, that brought many loyal fans together for a night of ska music. This night was full of energy with performances by local and international bands. With so many great acts, its hard to say who the headliner was, as many of these bands have a huge following of their own. Performing that night were Inspector, Salon Victoria, Malacates Trebol Shop, Los Estramboticos, and others.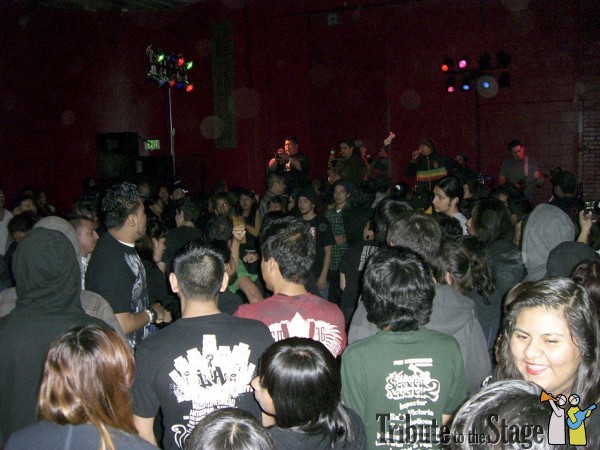 The event began early, and while we showed up just in time to catch the last part of the set by Red Store Bums, it was clear the crowd was already enjoying a great performance by this bilingual ska band. The Red Store Bums played with lots of energy and had a continuous ska pit throughout their performance. With a few cover songs in their repertoire, and many original songs, this band is definitely a favorite local act.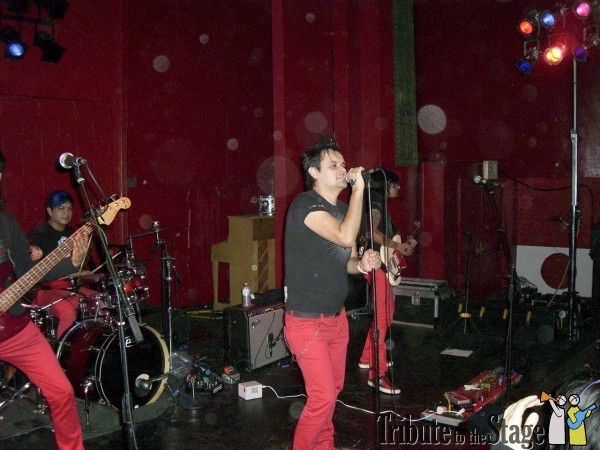 Los Estramboticos, from Mexico, made their first visit to the US and joined the tour to the delight of many of the loyal followers. As many of the fans that night, I too have followed their music since years ago, and really liked their own take on Ska music. Although not a traditional ska band, with wind instruments, this band takes rock, ska, and pop (dare I say pop?), and creates great tunes with upbeat rhythms. I really enjoyed their set.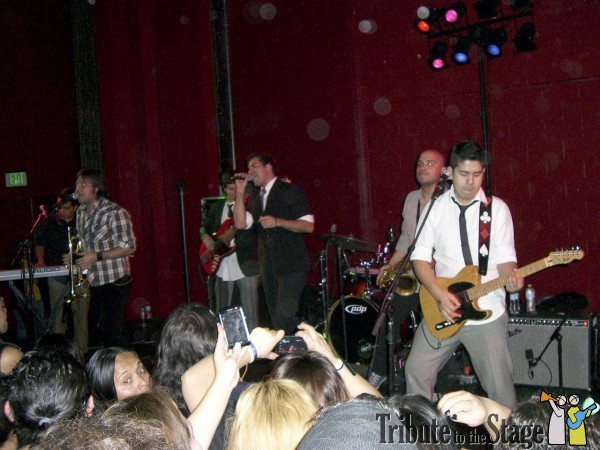 Definitely a favorite of the night was Los Malacates Trebol Shop, from Guatemala. This ska band has been around for many years and their infectious music has not only gotten better, but their fan's support has gotten stronger. It was clear many Guatemalans attended the event specifically to see Los Malacates, and they jumped, danced and sang-along from the first song to the last. Malacates performed their best hits that night, and although I only knew a few of their songs (my Guatemalan friend let me borrow Paquetecuetes CD a while back), I really enjoyed all of the other tunes I was hearing the first time. It is clear why Malacates has continued to maintain a huge following nationally and internationally, their music is unique and catchy, the musicians have great chemistry on stage, and the band sounds just as good a cd recording. I look forward to seeing this great ska band again.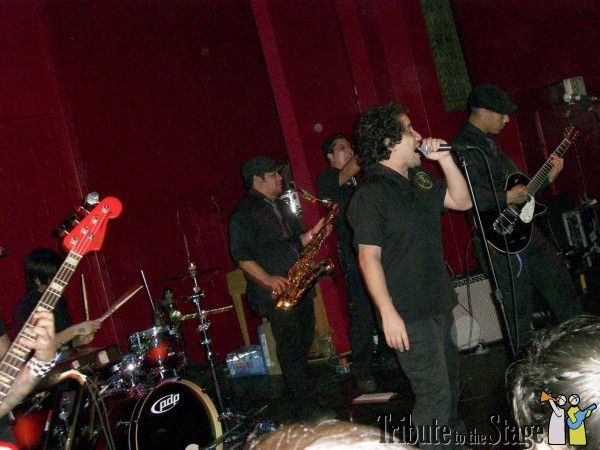 With great anticipation I awaited the performance of Salon Victoria, from Mexico, who I was also seeing for the first time. Salon Victoria is another excellent ska band with many years on the scene. Salon Victoria played a long set, covering their best hits and giving their audience a performance full of energy and upbeat music. The ska pit, as with the other bands, was non-stop, but it appeared as this band rejuvenated the pit with every song. Definitely a band I would like to see again.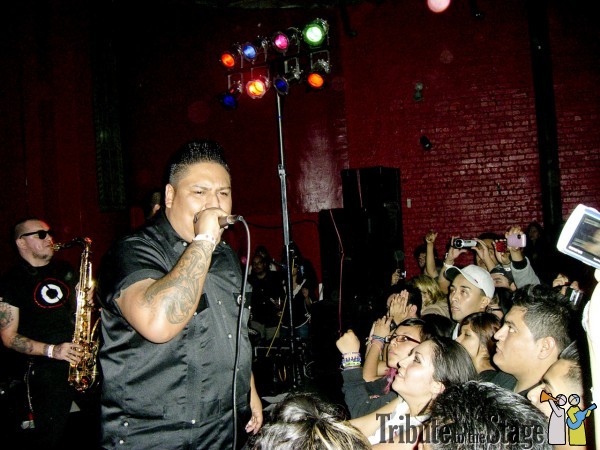 Closing that night was the all-time favorite ska band Inspector, from Monterrey Mexico, with many great hits under their belt. They quickly got on stage and played song after song, most of which the attending fans were familiar with. The singer spoke and uplifted the crowd in between songs, while the band prepared for the next tune. Inspector performed many great hits that night and it seemed there was not enough time to play all of them. I will be looking forward for the return of Inspector.
Till next time…
More info
Inspector www.myspace.com/inspectormty
Salon Victoria www.myspace.com/salonvictoriaoficial
Malacates Trebol Shop www.malacates.com/
Los Estramboticos www.myspace.com/estrambos
Red Store Bums www.myspace.com/redstorebumsofficial
Pure Underground www.myspace.com/pure_underground