A long line formed outside the Conga Room as many loyal fans, most with tickets in hand, waited patiently to get inside this elegant venue. The line moved quickly and we were soon gathered inside the packed main area for an energetic concert that would soon begin. There was dancing, singing-along and a special guest. DJ Flex put on a great long set, and brought his "romantic style in da world" to LA for a night to remember.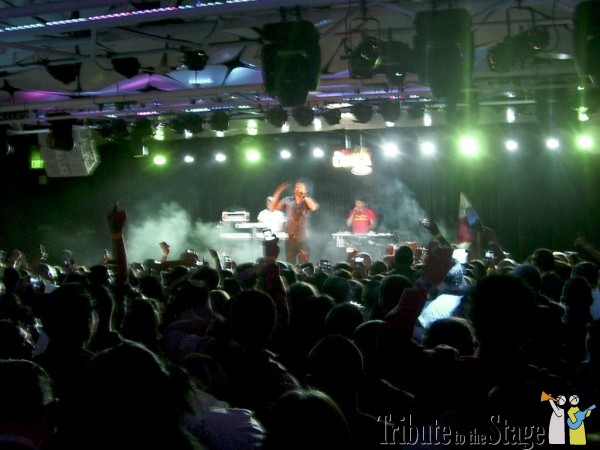 Dj Flex began his career in Panama where he was born -where Spanish reggae was born (there is a different long debate about where Reggaeton was born). In his native country he started out as a DJ and soon found singing as another one of his talents. With a lot of work, dedication and creativity he launched his career throughout his country and later would conquer Central and South America. He did this while using the stage name "El Nigga", which was later changed to DJ Flex, and now he's commonly known as Flex in the States. He started his career at a young age, and approximately 12 years after he began, he's continued to evolve his music and bring his own style to the mainstream. This night he performed all of his best hits.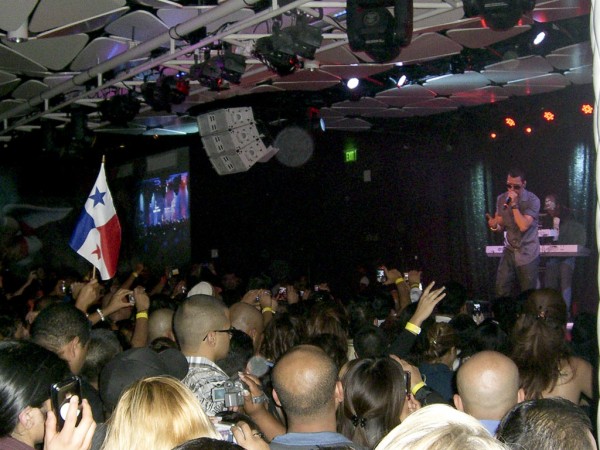 His set began around 11pm with one of his most popular hits "Baby Te Quiero", which is very popular in Mexico, South America and Central America. He continued the set playing other great hits and even some I had forgotten about, but had heard many years ago, such as "Eras una niña" and "Amor Dime". It was clear many people knew his music discography well enough to sing along all of his songs.
In between songs he spoke to the audience and told stories about his life, about love and about relationships -all while keeping a good sense of humor. Flex brought a couple of back-up dancers for few a songs and had a special guest singer El Duende, who sang a duet with DJ Flex and did his own solo breakdance/pop-locking dance set.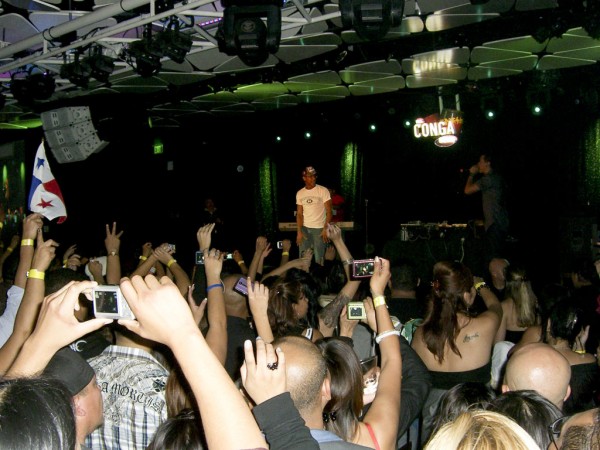 The set lasted approximately one hour and a half and the fans wanted more. I had a great time listening to some old favorite songs and some new upbeat dance music. My personal preference are the slow reggae-style songs, but by seeing the crowd reaction, he does very well with reggaeton-style songs as well (these include blends of merenge and bachaton). I hope he continues to evolve his music and continues creating his own style of music. I look forward to seeing his show again when he's back in town. Till next time.