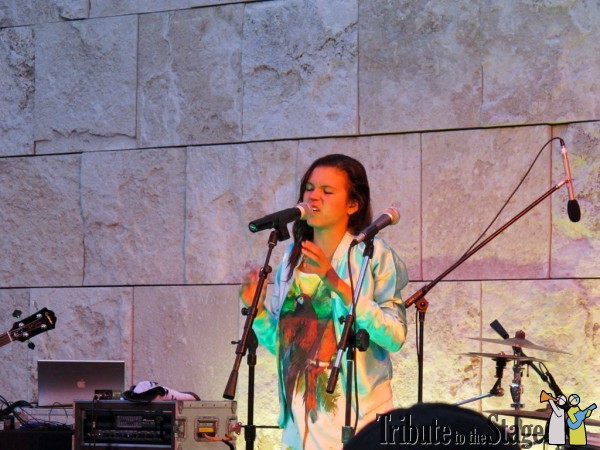 Bomba Estéreo put on an explosive performance at The Getty center. Their blend of latin rock, electronica, rap and cumbia captivated all in attendance young and old. With many loyal fans in attendance, the large court yard became small as hundreds gathered, danced and jumped throughout the performance. Clorofila, member of the original Nortec Collective got the crowd started with a earlier dance music set. It was a perfect musical pairing at the "Saturdays Off The 405" free event hosted by The Getty Center.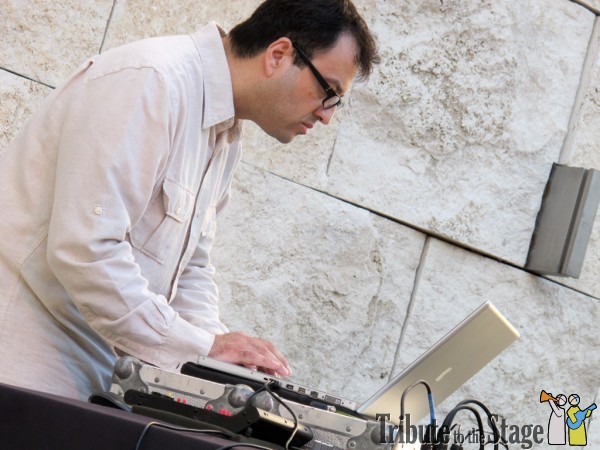 The evening began with original music tunes by Jorge Verdín (Clorofila). His music is a blend of electronica, Mexican, and latin beats. Member of famous Nortec Collective, Clorofila is a seasoned producer who knows how to get any party started.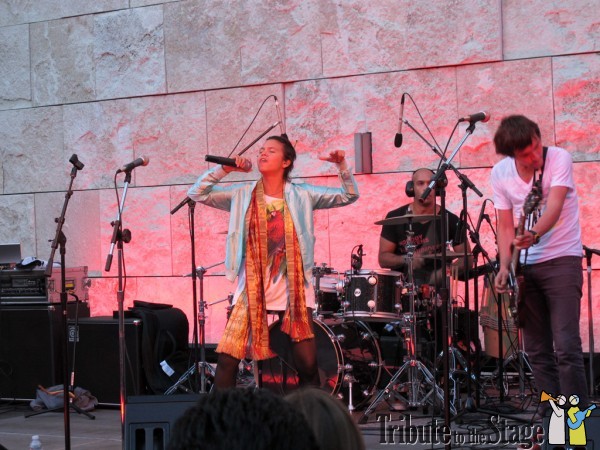 With high-energy vocals and perfectly-executed music, Colombian group Bomba Estereo took control of the stage as their many fans danced and sang along every minute of the performance.  Bomba Estereo sang their best hit song from their 2 albums and brought the fuego to Los Angeles. I look forward to checking out these two artists again. Till Next Time.
For more information visit
Bomba Estereo www.myspace.com/bombaestereo
Clorofila www.myspace.com/clorofilanorteccollective
The Getty www.getty.edu