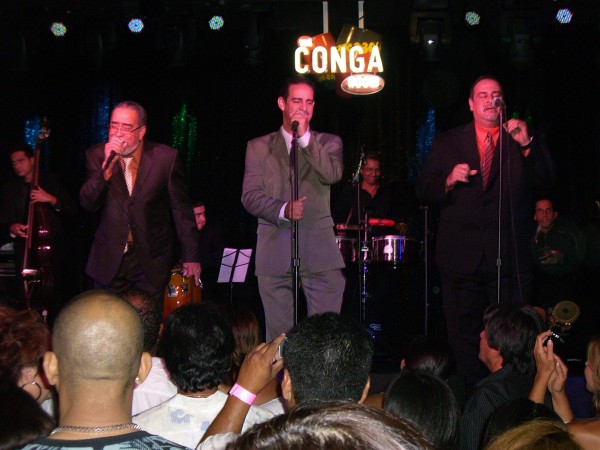 Conga Room undeniably puts the "Live" in L.A Live in this energetic city. Andy Montanez was the guest of honor on August 6, 2009 at the Conga Room, illuminating Los Angeles as much as the the lights that adorn the walkways as you make your way to one of the best Salsa venues in Los Angeles.
The Puerto Rican singer was joined on stage by his two sons Harold and Andy Jr. and backed up by a band that held it's own with trumpets blaring, and congas booming bringing forth a "rumba" so delicious that the crowd didn't know whether to dance, watch, sing, or take pictures. I, did a little of everything. People sought out every possible corner on the infinite dance floor to be able to demonstrate their best Salsa moves.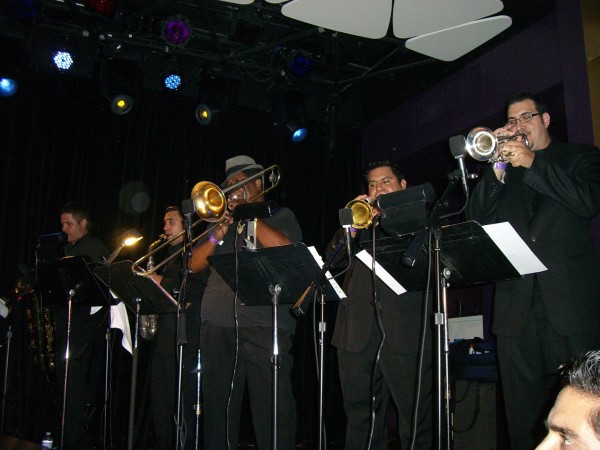 The hits kept coming all night, as Andy ran through an extended set of almost two hours. After the performance, the Salsa crooners sat in one of Conga Rooms VIP sections that overlooked the club. I witnessed the artists interacting with their fans providing them with everything from autographs and even coming down to take a few pictures.
The night could not have ended in a better way: singing "Un Verano en Nueva York" with what seemed like the entire club, and closing it out with a glass of Sangria to refresh ourselves from a night filled with a lot of Montanez heat…