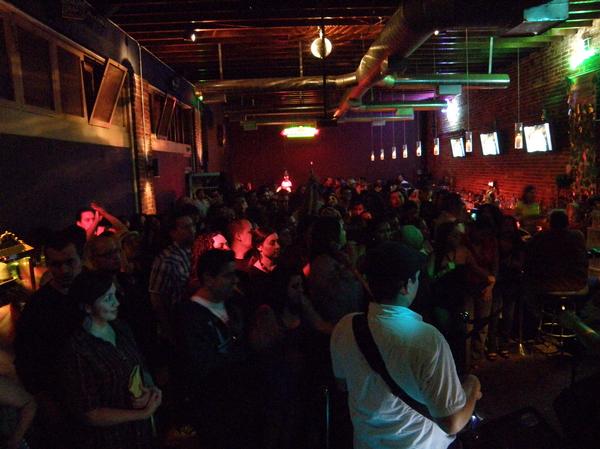 It was a year worth waiting for, I gotta say. I've known about ANDA since it's initiation, but had yet had the opportunity to check it out for myself. A collective group of Los Angeles DJ's: Gazoo, Mando Fever, Ray Ricky Rivera, and Gomez Comes Alive form this once a month soiree offering their audience classic Cumbia, Salsa, Brazilian, Latin House, and Afrobeat rhythms in addition to featuring a different live band each time.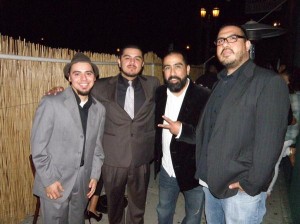 Although I had been on the road for a little over an hour, I still managed to arrive somewhat early, and actually thought the crowd might turn out to be a little be of a fluke. I settled in the back of the room, with my glass of White Zin, unbeknownst to me the spinning musical genius I was about to bear witness to. At first I was distracted by the bopping head, but that soon became secondary once the fusion of music DJ 8 BITS spun with fury made it's way into my senses and elated my ears with an eclectic mix of Latin, Asian, Tribal, and other world beats beyond your imagination.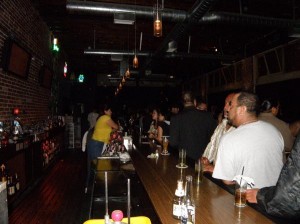 Buyepongo took the stage later that night, getting a now bumpin' Mal's Bar groovin' to the Vallenato rhythms that of course, are their trademark.  This ANDA event, my friends, was loyalty at it's best. People will follow good music, and good hospitality.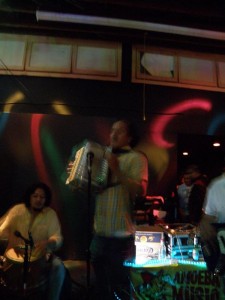 DJ 8 BITS has come out from Las Vegas to try out the scene in Los Angeles. Let's give him a friendly welcome and hope that he continues to share his musical talents with us. ANDA, is an event you definitely cannot go wrong with.