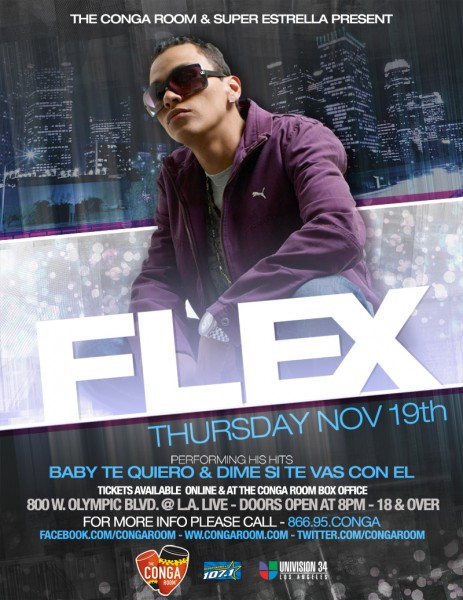 Win Free tickets! Contact us and we'll tell you how
"Romantic style in da world" reggae playero with Flex (previously known as Nigga, and also known as D.J. Flex).
Flex, from Panama, has many great hits and videos, including Baby Te Quiero, Eras una niña, Dime Si Te Vas Con El, Eskapate, and many more.
General Admission-$27.50/2 for 1-$50/VIP $55
Update: View photos of DJ Flex at the Conga Room