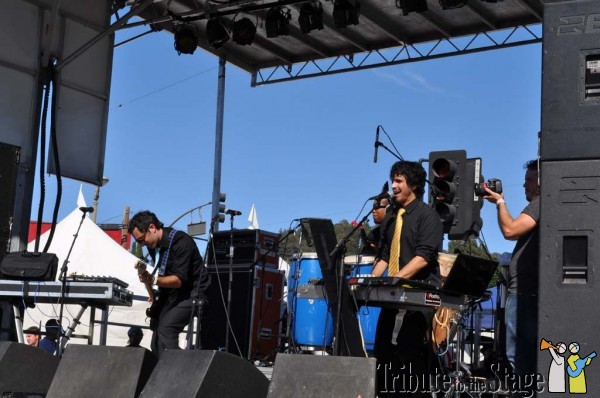 Palenke Soultribe put on a powerfully charged show at Sunset Junction. Their Latin influenced electronic music had the crowd dancing and sweating in the middle of the heat.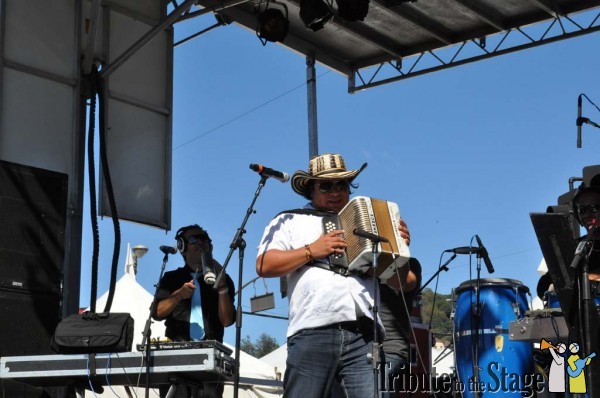 The set was a great mix of music as they invited up other LA area musicians to perform. Among them, Mr. Vallenato was introduced as the "best accordianista in Los Angeles". Making a great mix of Cumbia and electronica. These two acts together made for a great collaboration. A Colombian dance group (Comparsa Fantasia) came out in costume and got the crowd moving even more.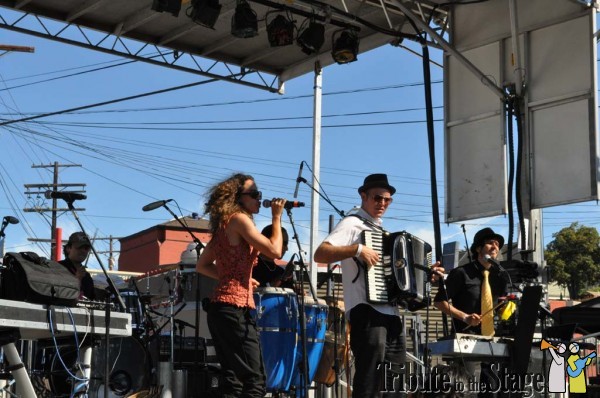 Later, another guest singer and the accordion player from Domingo Siete came out and jammed out to one of their tunes.

Malverde joined the stage and rocked out with his Maleco Collective song "Serenata para Ti"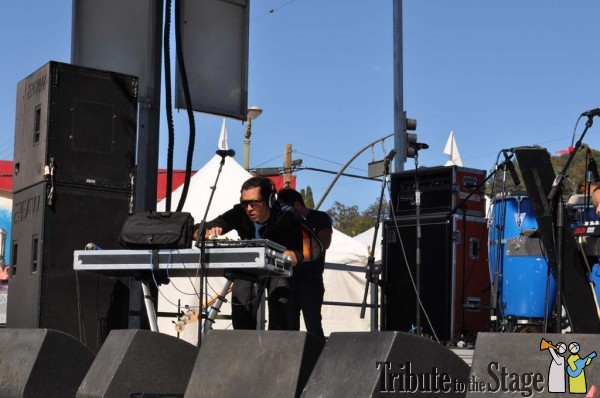 Palenke finished off the set with their trade-mark electronica that gets your feet moving and your heart bumping. I'm sure we all lost a few pounds bouncing around in the heat. Palenke's strong beats and addictive bass line makes for great dance music. This band was definitely an excellent choice to enjoy on a hot summer afternoon in Silverlake. I'm already anticipating their next gig…