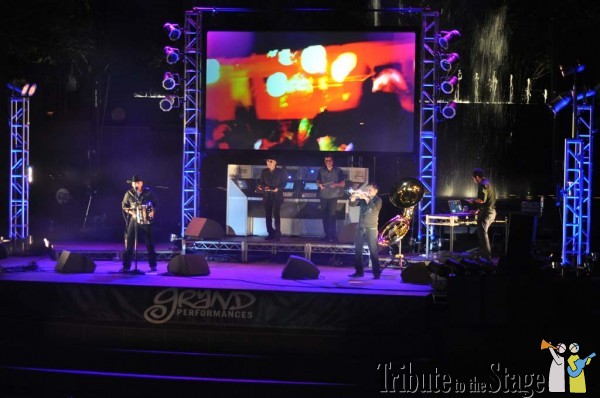 The flavors of Nortec Collective and Mr. Vallenato invaded Grand Performances on August 21st, which turned out in one of the largest crowds of the summer for this venue, filling California Plaza with beautiful Latin rhythms and throngs of people dancing.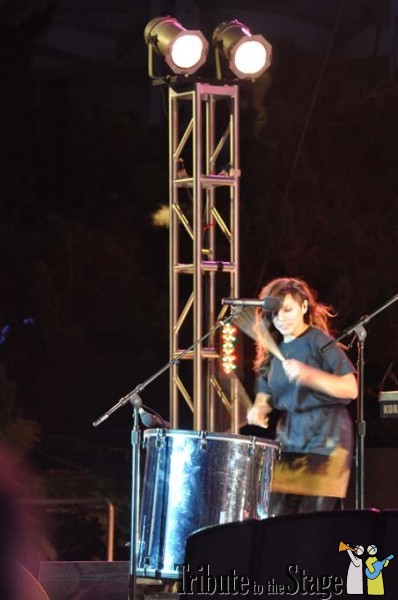 Ceci Bastida opened the evening with high energy Spanish rock. Getting the crowd warmed up as the sun set and the stage came to life. Direct from Tijuana she let the crowd know they were in for a great evening. Closing out her set with a cover of Kanye West's "Love Lockdown".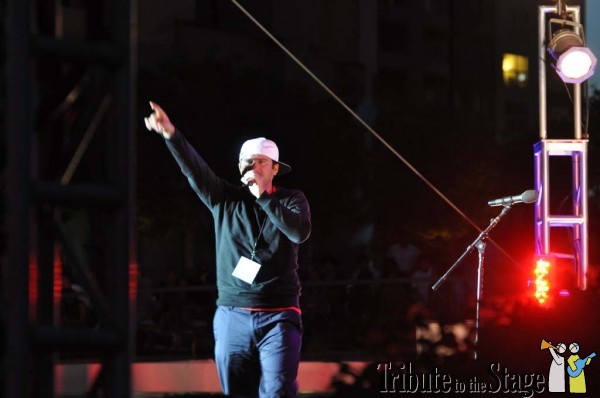 Wil Dog from Ozomatli came out urging for donations as well to maintain this great stage alive as he shared with the crowd that Ozomatli had its early start on this very stage fourteen years ago. Wow, how time flies.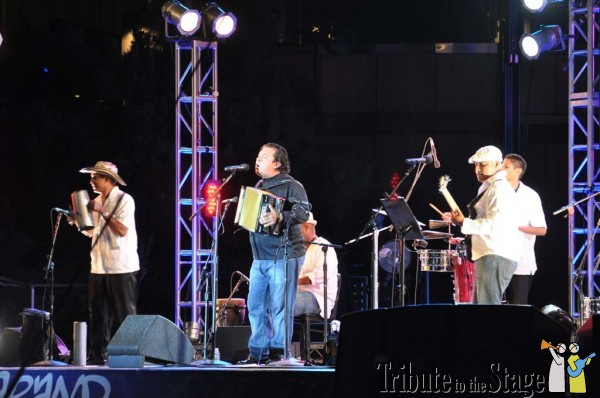 After a short intermission. The crowd came to life ready to dance and enjoy the cumbia stylings of Mr. Vallenato who had the crowd on their feet or at least moving in their seats. People were dancing to the cumbia rhythms in every corner possible. At one point security had to stop people from walking to the dance floor as the small designated dancing space was so full no more people could fit. Now, that is some wild Cumbia music! There definitely is something special to this Vallenato (Colombian) style of Cumbia.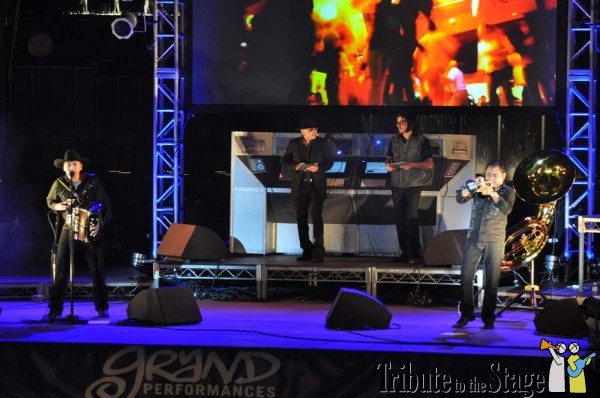 Although it looked like the crowd couldn't raise their level of energy much higher Mr. Vallenato completed his set, it only escalated when Nortec Collective tore the stage apart as they opened with a booming tuba and electronic bass. The build up from their entry song was so strong, the cheers intensified. The electronic influenced norteño music was filled with the right flavors of accordian and brass instruments. While the dj's mixed it up in the background, different visuals were flashed in the background adding to the vibe. It seems like everyone came out to support their favorite artist, but in the end it was just one big party! This performance did not disappoint delivering a hard hitting show that had everyone grooving under the Los Angeles starlit sky.