Nortec Collective's Fussible + Bostich performed a live set at UCR's Spring Splash. The DJs and musicians went on stage at around 4:30pm and played their best songs from their latest album for about an hour. Although the crowd was small, it was clear there were many loyal fans who came to enjoy this group's blend of Mexican  Electronica. It is not easy to describe Nortec Collective's style of music as they incorporate traditional "banda" musical instruments, trumpet, trombone and accordion, with electronic beats and techno loops.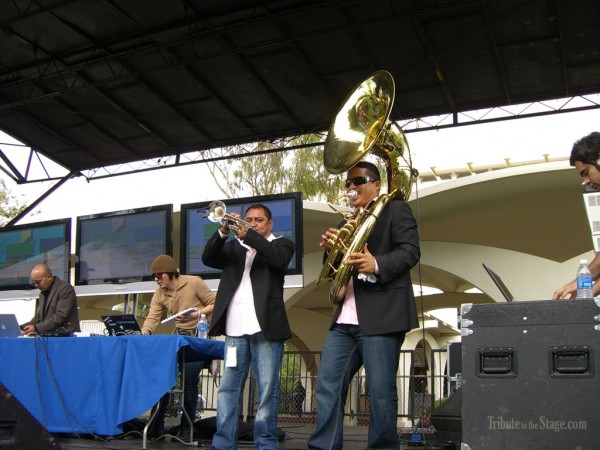 Nortec collective has been around for many years, pioneering the "nortec" movement, and on their latest album "Tijuana Sound Machine" they continue to explore and create very catchy, dance and melodic music.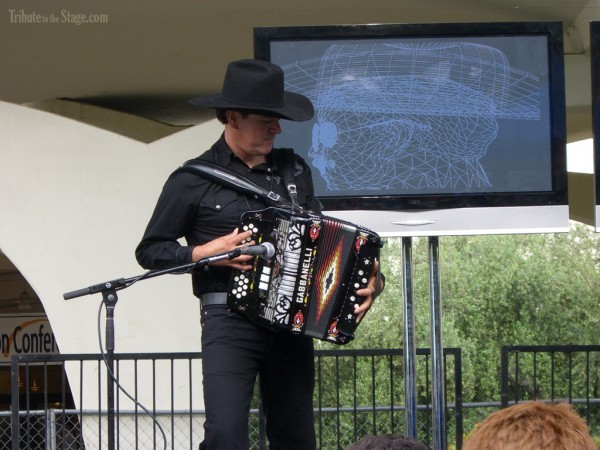 Nortec Collective has been nomiated for a Grammy for their latest album. They've taken their Northern-Mexican Techno music all over the world and have shared the stage with other popular artists. They've recently performed at the huge Coachella Festival in Indio, California.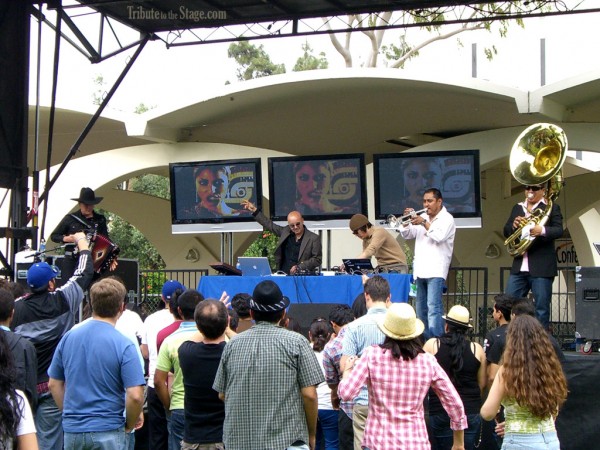 I would love to see this group again, but perhaps in a different setting, as they incorporate visual elements as part of their performance; with large background video screens and LED instruments. If this group visits your town be sure to check them out.