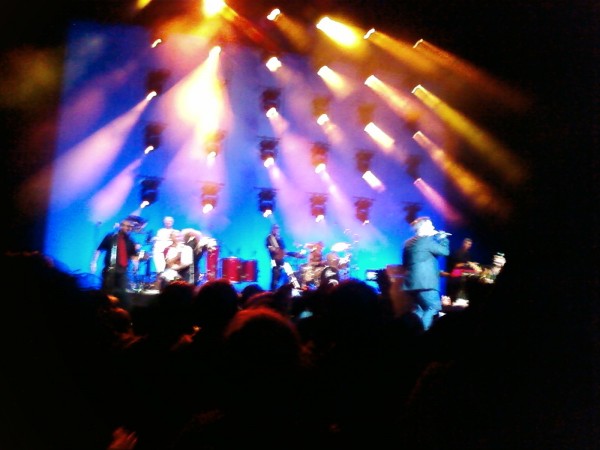 City walk became a blur of lights whizzing by as we weaved in and out of the strolling crowd, hoping we hadn't missed the grand opening of this long, long, LONG awaited event.
After seven long, long, LONG years, Los Fabulosos Cadillacs (LFC) returned to the stage with classic songs such as Matador, and Basta along with new tunes from their latest release, La Luz del Ritmo.
My friends and I desperately darted through the Gibson straight into the most solicited space in Los Angeles on April 10th-The LFC VIP Pit. "How many songs have they played?" I asked an LFC fan that stood beside me. "Like three or four songs." He said. My heart sank for a moment before realizing I had time to make up for.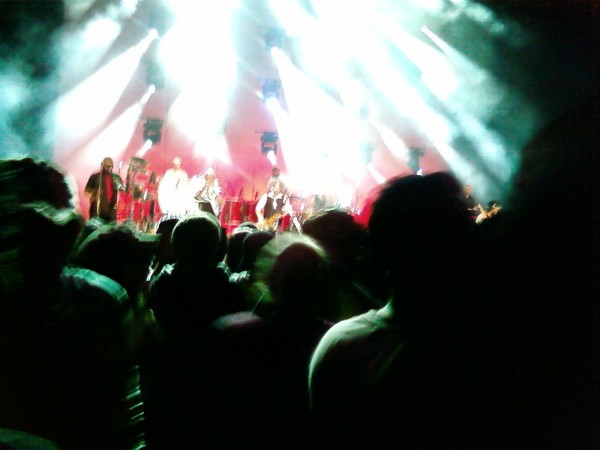 The night far exceeded expectations of what I imagined the concert to be like. I had to catch my breath as the band erupted with their latest cumbia villera version of Padre Nuestro.
My arms moved, my legs jumped, my feet thumped, and my body lunged into the pit relentlessly as the night progressed. The 2009 LFC concert will definitely go down as one my life's greatest moments and every ache and pain that possesses my body as I write this blog was very well worth it.