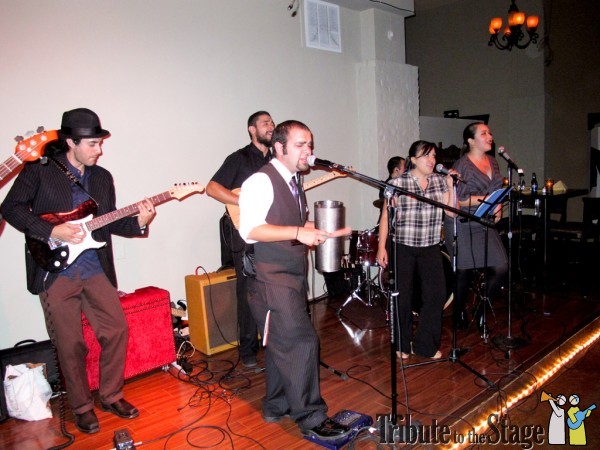 La Santa Maria has come a long way in a relative short time. Their unique "new cumbia" style takes people off their seats and into the dance floor from the first song to the last. On this night another great latin band, Velorio performed; each bringing their own followers that quickly merged to create one big party.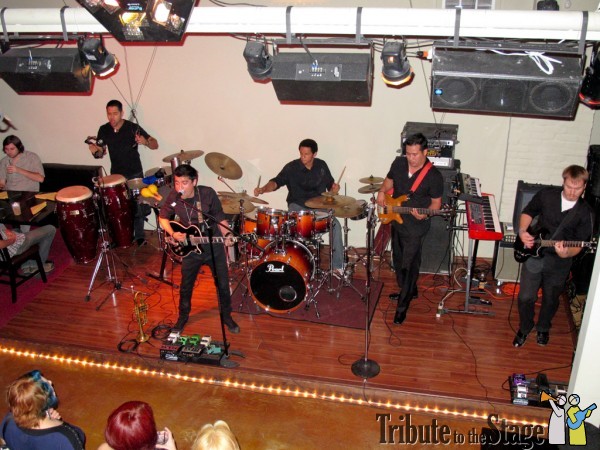 Velorio's music is blend of latin rock intermixed with other latin beats and rhythms. Comprised of great seasoned musicians, Velorio has many great songs that expand from soft rock tunes to more upbeat dance cumbias. I really enjoyed listening to them and look forward to checking them out again next time they are in town.
The dance floor quickly filled as headliners La Santa Maria performed song after song. Their take on cumbia is a mix of various influences, but it's definitely a style of their own. Lead vocalist and founder Juan Pablo (JP) kept the crowd engaged in between songs and everyone present could not resist but to dance at least a few songs. The infectious rhythms and melodic compositions created by these energetic musicians leave you singing along tunes as you dance every great song.
I really enjoyed listening two these two bands at La Fonda in downtown LA. This venue provided a great place for an intimate performance, yet the dance floor is large enough to accommodate a good crowd. La Fonda also has a large balcony overlooking the stage.
Velorio and La Santa Maria put on great performances, leaving us wanting more. I hope to be seeing more of these bands soon. Keep checking back our calendar as we post their upcoming events. Till next time.
For more information on these bands check out their websites:
La Santa Maria www.myspace.com/lasantamariamusic
Velorio www.myspace.com/veloriomusic