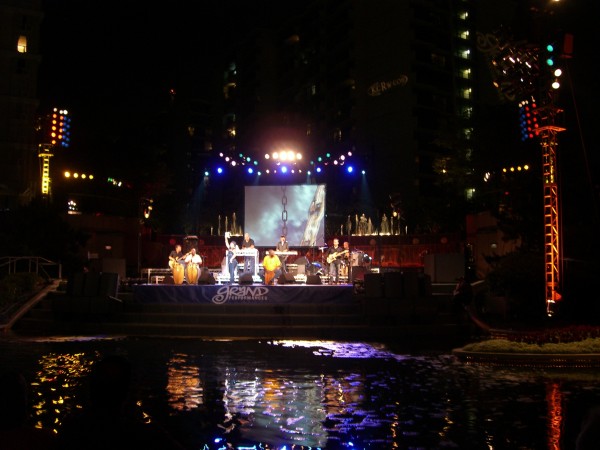 Usually when I'm not the one driving to a location, I tune out enjoy the view, take a nap, or savor the delights that might await me at my destination. Such was the case when I arrived at the California Plaza in downtown Los Angeles. Since I had never been there before, I didn't quite know what to expect. I saw the guests of the Grand Plaza hotel arriving, most dressed more formally than I was that evening. "Are we at the right location?", I asked the parking lot attendant. "Of course!" He said as he smiled and guided us through. We parked and took the elevator up the the California Plaza, definitely not expecting the vision we were about the encounter. This hidden jewel was nestled among many tall, and beautiful buildings. The scene gleamed as the lights of the stage bounced off the shiny city structures and dark water mote that surrounded the musicians. Japanese-Brazilian musician Luciano Nakata Albuquerque, known as Curumin, performed his breezy ballads that combine Brazilian pop, off-kilter soul, with reggae, funk and hip hop.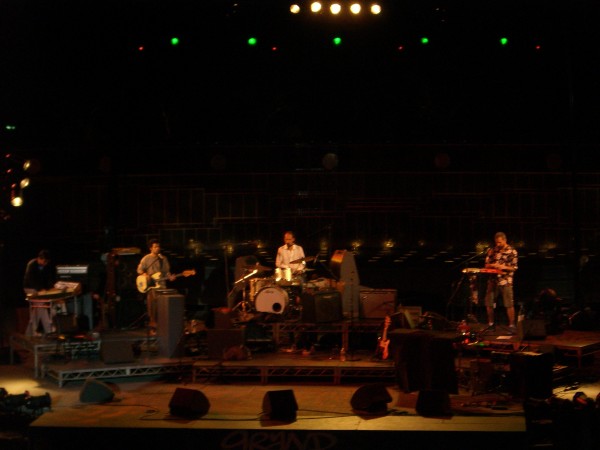 Carefully, we picked our way through the crowd, trying not to step on the endless array of "picnic" set-ups scattered through the plaza. Numerous people had brought out there coolers, and had their wine and snacks as they enjoyed the unique beats of Curumin. Novalima followed Curmin's performance, show-casing traditional Afro-Peruvian marinera folkloric rhythms mixed with hip hop, funk, salsa and dub facinating the crowd with a progressive, innovative sound.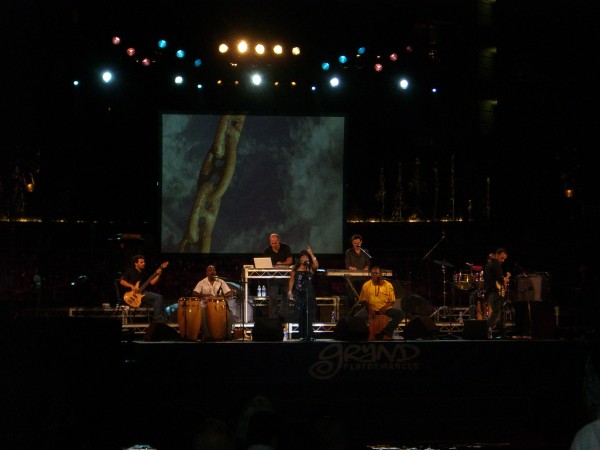 Although there were lots of fans there for both groups, I can't say I was familiar with either performers before attending this great event and I wasn't alone on that. Regardless, those of us who didn't know of Novalima and Curumin beforehand, know of them now and will always remember the amazing time we had with them under the stars the summer of 2009 in Los Angeles.