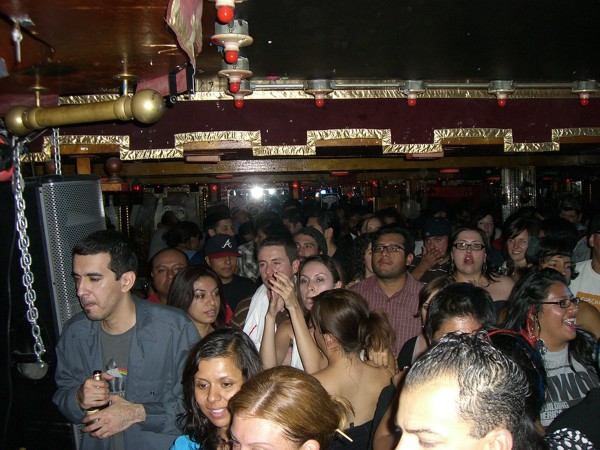 There's something about summer in Los Angeles that ignites mysticism and hunger for something….something that you can't quite place your finger on. We all waited anxiously in line at La Cita on June 1st, rubbing away the goosebumps caused by the chill of the night and wishing we would have arrived earlier.
Once inside, the warmth of the crowd quickly soothed our angst and we wasted no time in losing ourselves in a devoted crowd. Devoted to who exactly? The "En Tu Cuidad Tour" hosted sponsored by MySpace Latino and Remezcla.com. "Mucho Wednesdays", a weekly Latin-Pop/Dance Party produced by Mucho Music , was a great host who invited three great (and popular) local bands to be a part of this event. Each bringing with them their unique and faithful fans. Among those bands were: Wait.Think.Fast, La Santa Cecilia, and Very Be Careful.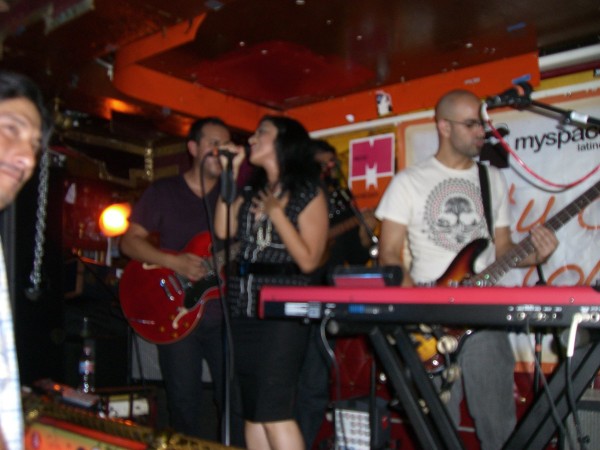 Wait.Think.Fast was at the end of their set, and definitely left me wanting to hear a little more. Perhaps I'll have the chance to catch them another time. La Santa Cecilia immediately followed and took charge of that restless crowd feeding their fanatic frenzy. La Marisoul, the band's singer, began her set with a cumbia number that took me by surprise. I had never heard the band before, but I had definitely heard OF them. "When you see someone you like, smile, and say: 'let's be friends, maybe lover's, I don't know…'" teased Cecilia as she seg-wayed into other songs. When you enjoy music, you enjoy it for what it is: an infectious beat that invades your soul and speaks to those emotions that you just can't put into words. But as we all know, every band and artist needs to categorized into a "genre", so if categorize we must, then La Santa Cecilia would fall into "frontera music", or simply "indie". If you ever have the opportunity to purchase their CD (all individually packaged and decorated) you will find a little bit of tango, blues, samba, and tex mex. Categorize away.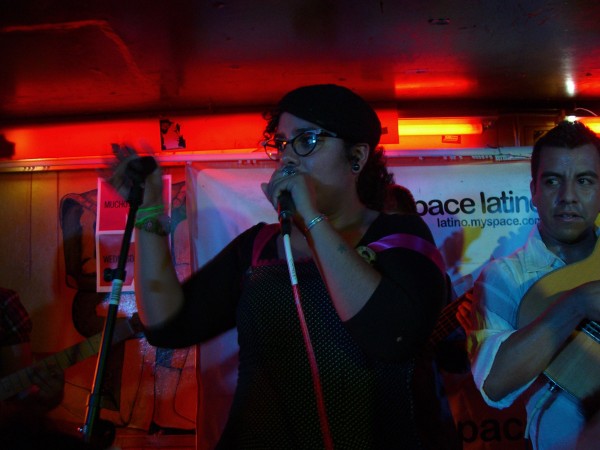 Very Be Careful eagerly took the stage and initiated their infallible vallenatos until the wee hours. Their loyal fans, already pumped from the two previous acts,  smiled and swayed together as one, to the traditional cumbia beats.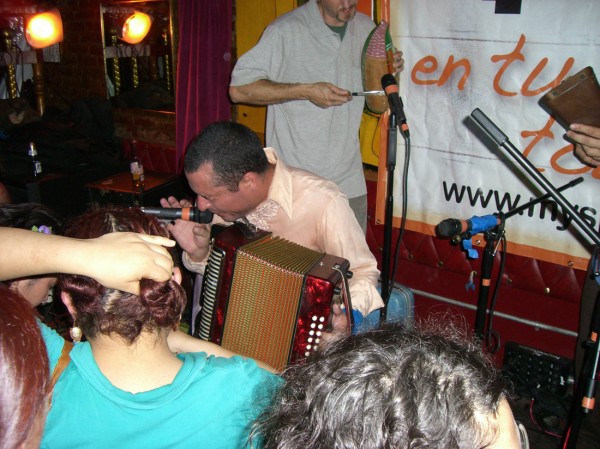 There's lots of great bands in our city, but these three were some of the best that could have been selected to showcase Los Angeles for the "En Tu Cuidad" tour.