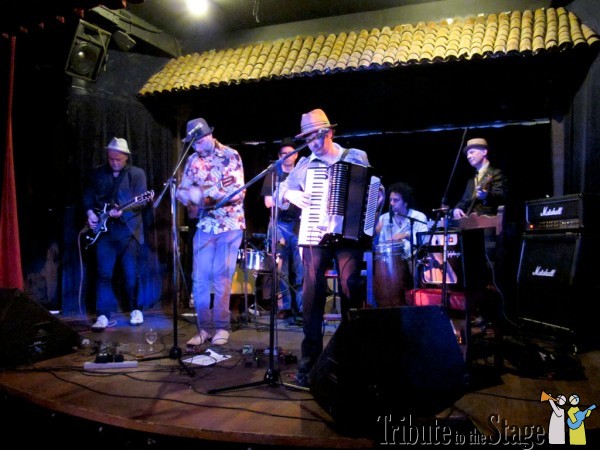 What a great night of Cumbia beats. From Brooklyn NY, Chicha Libre performed their blend of peruvian-retro-cumbia, while hometown heroes Very Be Careful performed their own blend vallenato hits. Chicha Libre made their stop at El Cid in downton Los Angeles and quickly got the crowd moving, performing their best songs from their first release Sonido Amazonico.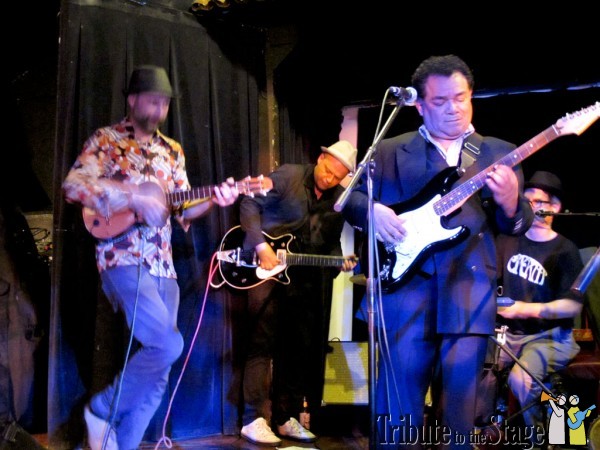 Chicha Libre creates a unique melodic experience by combining peruvian style chicha with their own creative sounds. Chicha libre had a special guest that night, Mr. Jose L. Carballo. Carballo has been instrumental in creating and popularizing the chicha-style music throughout Peru and internationally. Chicha Libre and Mr Carballo had great chemistry on stage, and everyone present enjoyed the rebirth of this genre. Being born in Peru, and being familiar with this style of music, I was very happy to hear this live performance and know that chicha continues to live with the help of very talented multi-national musicians.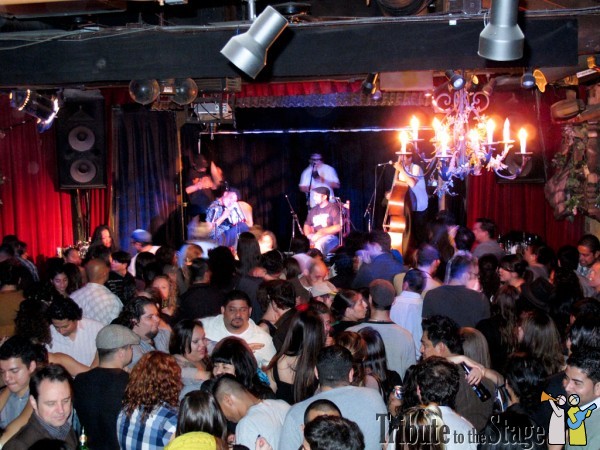 Very Be Careful took the stage soon after and all welcomed LA's vallenato champs as they delivered a continuous flow of musical energy. VBC turns up the heat everywhere they go, tonight was no exception. Very Be Careful performed many great songs, including various songs from their latest album Escape Room.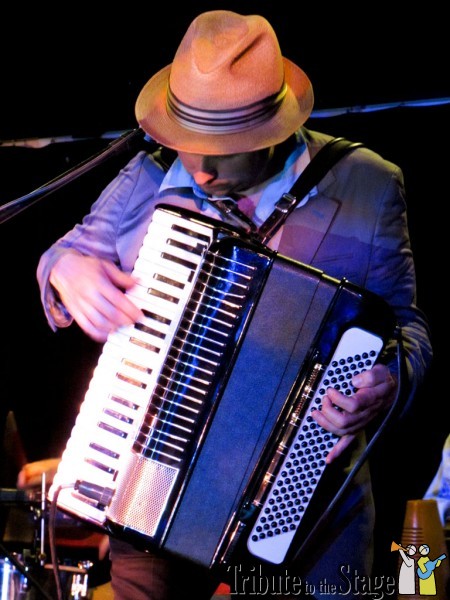 I look forward to Chicha Libre's next visit to LA, and will no doubt be seeing the familiar faces of VBC soon.
For more information on these artists and their upcoming shows visit:
Chicha Libre myspace.com/chichalibre
Very Be Careful myspace.com/verybecareful
Jose L Carballo myspace.com/lamermeladadejoselcarvall