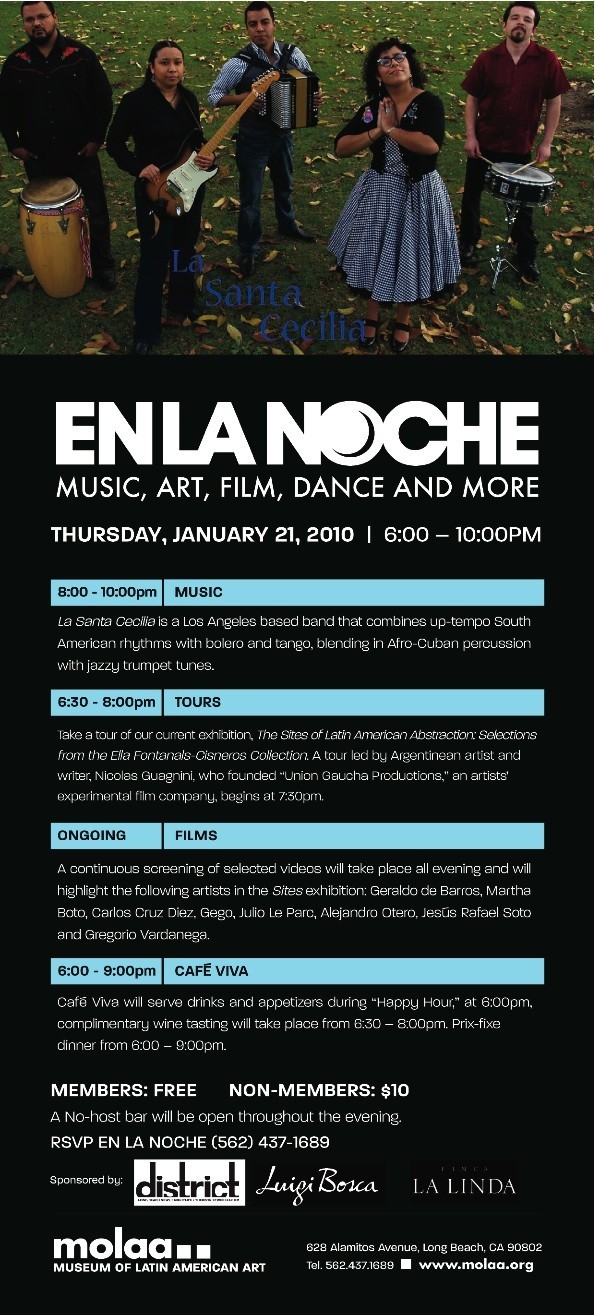 MOOLA presents En La Noche
Tours…
6:30 – 8:00pm
Docent led gallery tours of our current exhibition, The Sites of Latin American Abstraction: Selections from the Ella Fontanals-Cisneros Collection.  The pursuit of geometric abstraction by the artists featured in Sites reflects Latin America's mid-20th century shift towards modernity, industrialization, urban development and a renewed cultural identity.
Music…
8:00 – 10:00pm
La Santa Cecilia, is a Los Angeles based band that combines up-tempo South American rhythms like Cumbia and Bossa Nova with the nostalgic Bolero and passionate Tango, blending in Afro-Cuban percussion with Jazzy trumpet tunes.  La Santa's colorful and fiesta-like live shows leave crowds mesmerized.
No-host bar throughout the evening.
Free for members, $10 non-members